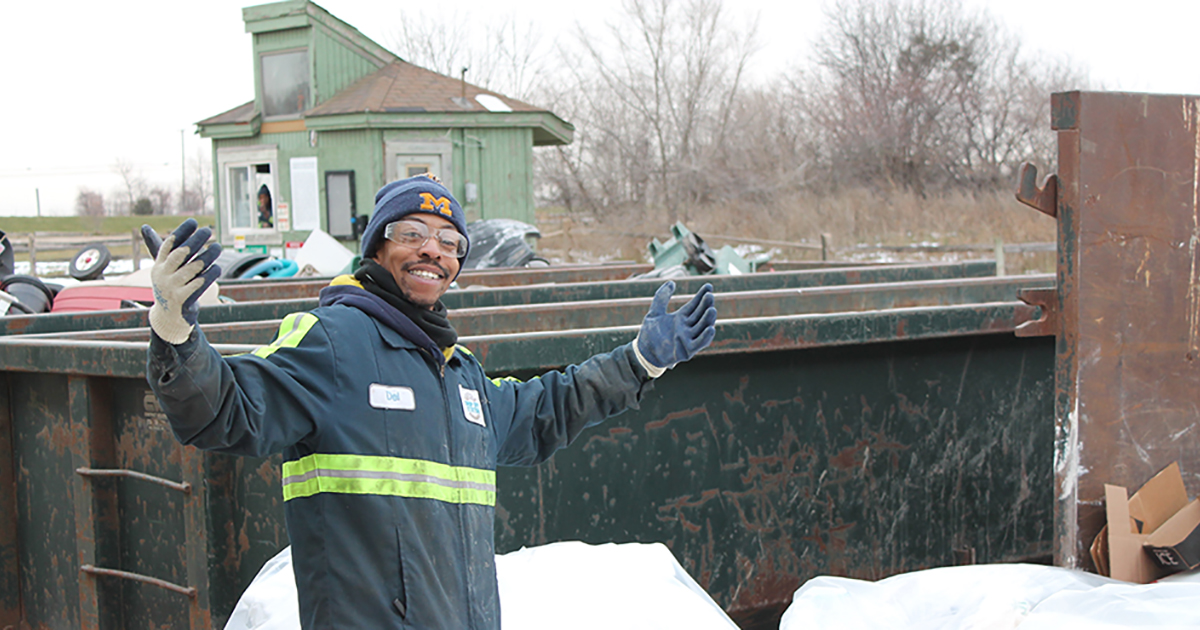 The Drop Off Station Partially Reopens to Provide Expanded Single Stream Recycling Service.
The Recycle Ann Arbor Drop Off Station (2950 E. Ellsworth Rd) will be reopening on Saturday, May 23rd for partial service. Normal Drop Off Station hours will resume: open Tuesday & Thursday from 8:30 am to 6:30 pm and Saturdays from 9 am to 6 pm. The initial reopening will be limited to single stream recyclables including: plastic bottles and tubs, glass bottles and jars (any color), metal cans, mixed paper, boxboard & cardboard and cartons. Glass must be separated. All materials should be clean and dry. 
There is a $3 entry fee to the site, no cash is accepted at this time, credit card only. 
The following health and safety precautions must be followed while on site:
Face masks must be worn by staff and customers. 
Maintain 10 feet of space between yourself and others at all times. 
Credit Cards only. There is a drop box with a credit card machine at the Gatehouse.   
Staff will not be touching materials, please be prepared to unload your materials. 
For more information about single stream recycling.
The barn and the hill remained closed at this time. We are unable to accept electronics, appliances, metal, styrofoam, soft plastic, light bulbs, hard covered books, batteries, yard waste, oils, wood or furniture. In addition, we are unable to provide mulch, compost, hard drive shredding, trailer rental, pick-up or delivery.  And, we are not accepting volunteers until further notice. 
We are working on a date to reopen for full service and will keep the public notified. In the meantime, the Recovery Yard (7891 Jackson Road) is open M-F from 7:30 am to 3:15 pm for Drop Off Recycling Service. More info on what is accepted at the Recovery Yard. 
Drop Off Station Contact Information 
Hours: 
Tues. & Thurs. 8:30 am to 6:30 pm 
Saturday: 9:00 am to 6:00 pm
Address:
2950 East Ellsworth Rd. Ann Arbor, MI 48108
Phone:
734.971.7400
Email: 
info@recycleannarbor.org