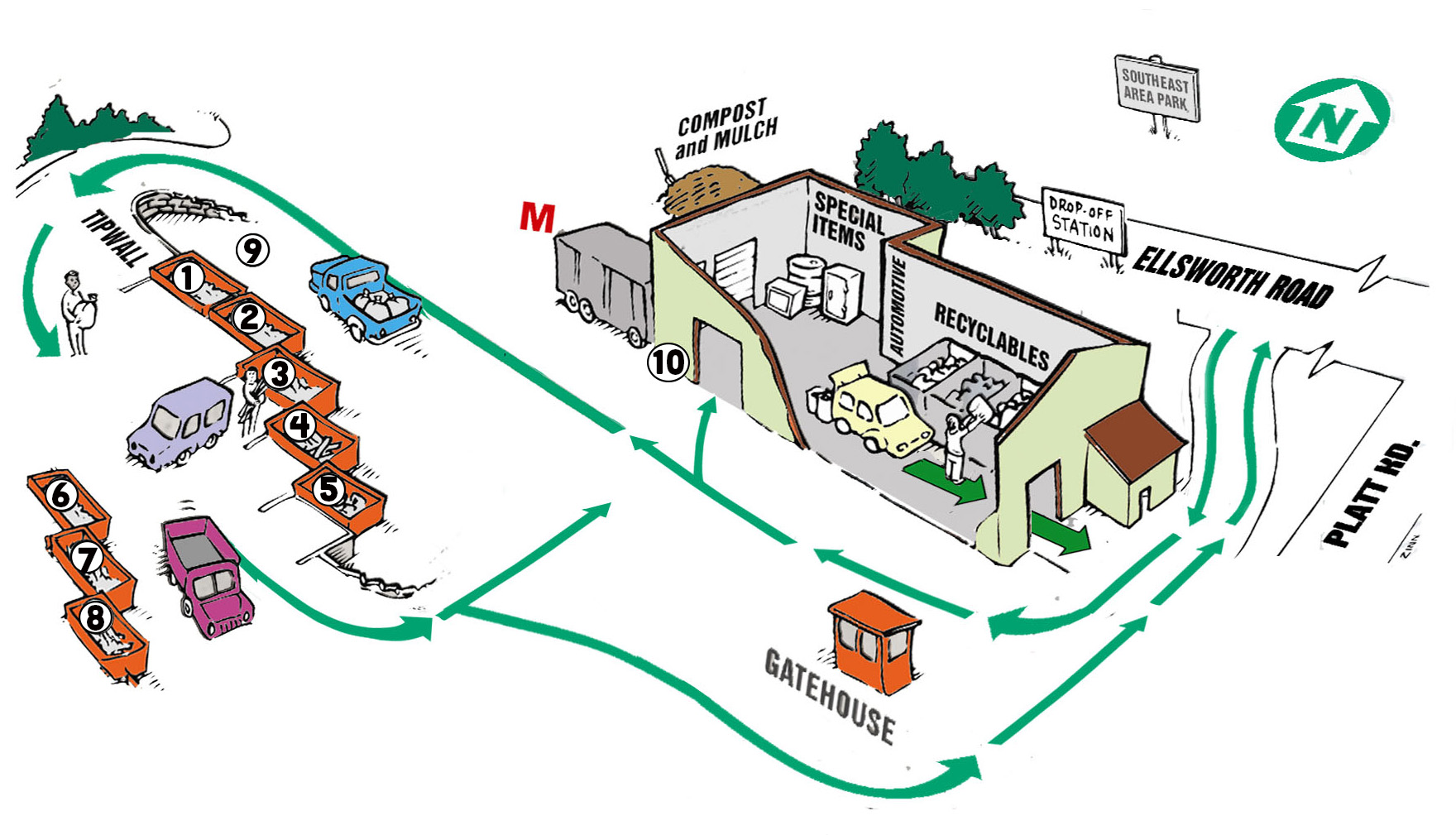 Recycle Ann Arbor Drop Off Station Now Accepts Specialty Items Mondays ONLY.
We are pleased to announce that beginning August 24th, RAA Drop Off Station will accept the following specialty items on Mondays ONLY from 9 am to 6 pm: 
Soft plastics (plastic bags)
Hard plastics
Styrofoam
Packing peanuts
Bubble wrap
Hard covered books
Secure document shredding
Secure hard drive shredding
Light bulbs
Cooking oil
Rechargeable and Automotive batteries
Shredded paper 
Motor oil & Motor oil filters
Antifreeze
Textiles
Electronic waste:
CRT/FLAT TVs
CRT/FLAT Monitors
CPUs, Printers
Christmas lights
Laptops
Misc electronic devices 
Misc cords
The Drop-Off Station is located at 2950 East Ellsworth Rd. Ann Arbor, MI 48108 and open the following days/times:
Monday (specialty item day) 9 am to 6 pm
Tuesday 8:30 am to 6:30 pm 
Thursday 8:30 am to 6:30 pm 
Saturday 9 am to 6 pm 
There is a $3 entrance fee to the Drop Off Station and other fees may apply. See our price list for current prices. Masks are required while inside the barn at all times and while outdoors when social distancing of at least 6 ft is not possible. Credit card transactions only, NO cash/check. 
Thanks for Recycling!