Soul Café at the Reuse Center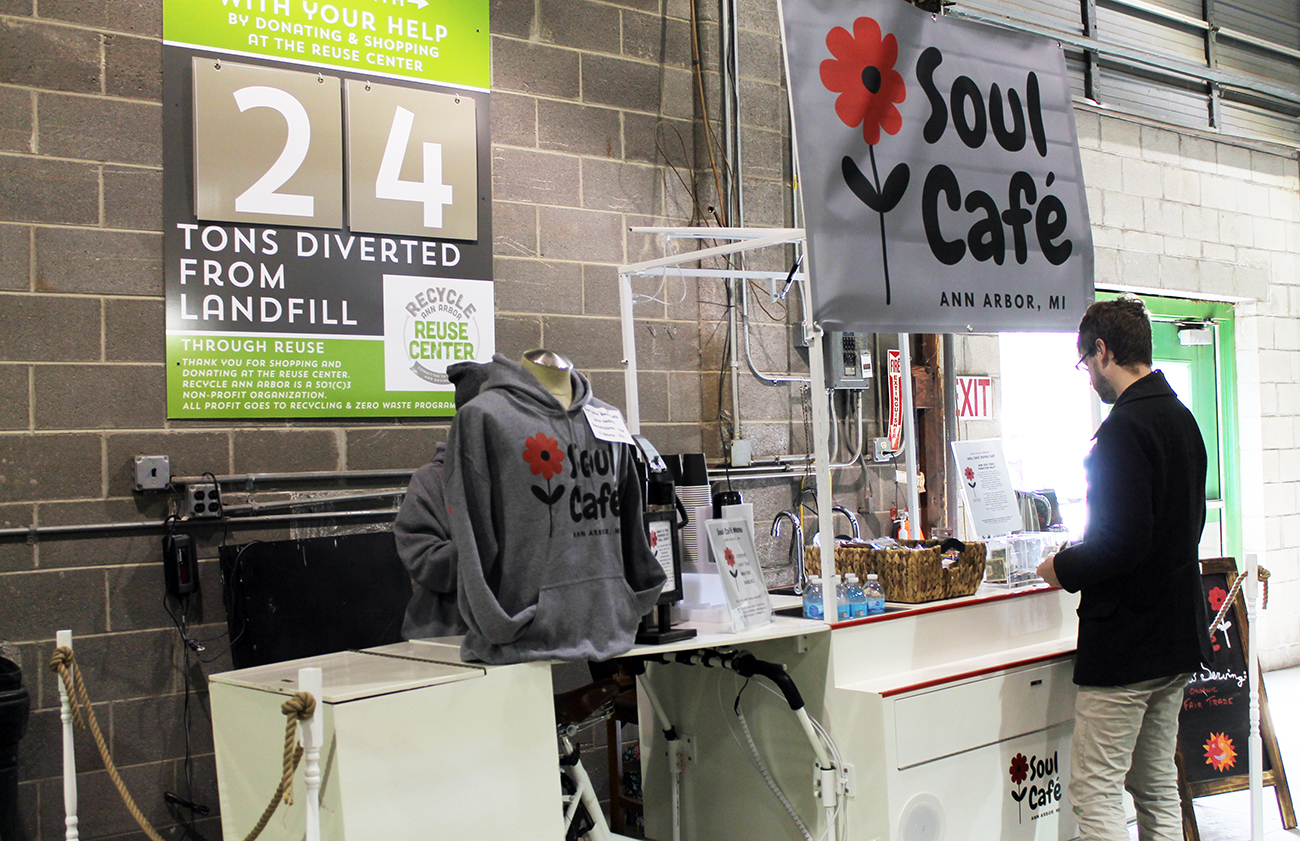 Announcing Coffee with a Soul at the ReUse Center 
We are pleased to announce our partnership with the Soul Project and introduce the Soul Café coffee cart stationed at the ReUse Center. The Soul Café provides fair trade coffee sourced from roasters throughout the local community including Zingerman's, Roos Roast, Mighty Good Coffee, and Hyperion. In addition to brewed coffee, the cart also provides a small snack selection and other beverages such as tea or bottled water. 
The beverages and snacks are offered on a donation basis, pay what you can afford. 
Soul Café Hours
Soul Café is on a temporary leave of absence while they work on improving their coffee cart. Check back in January for their new hours. Thank you!
How does your donation help?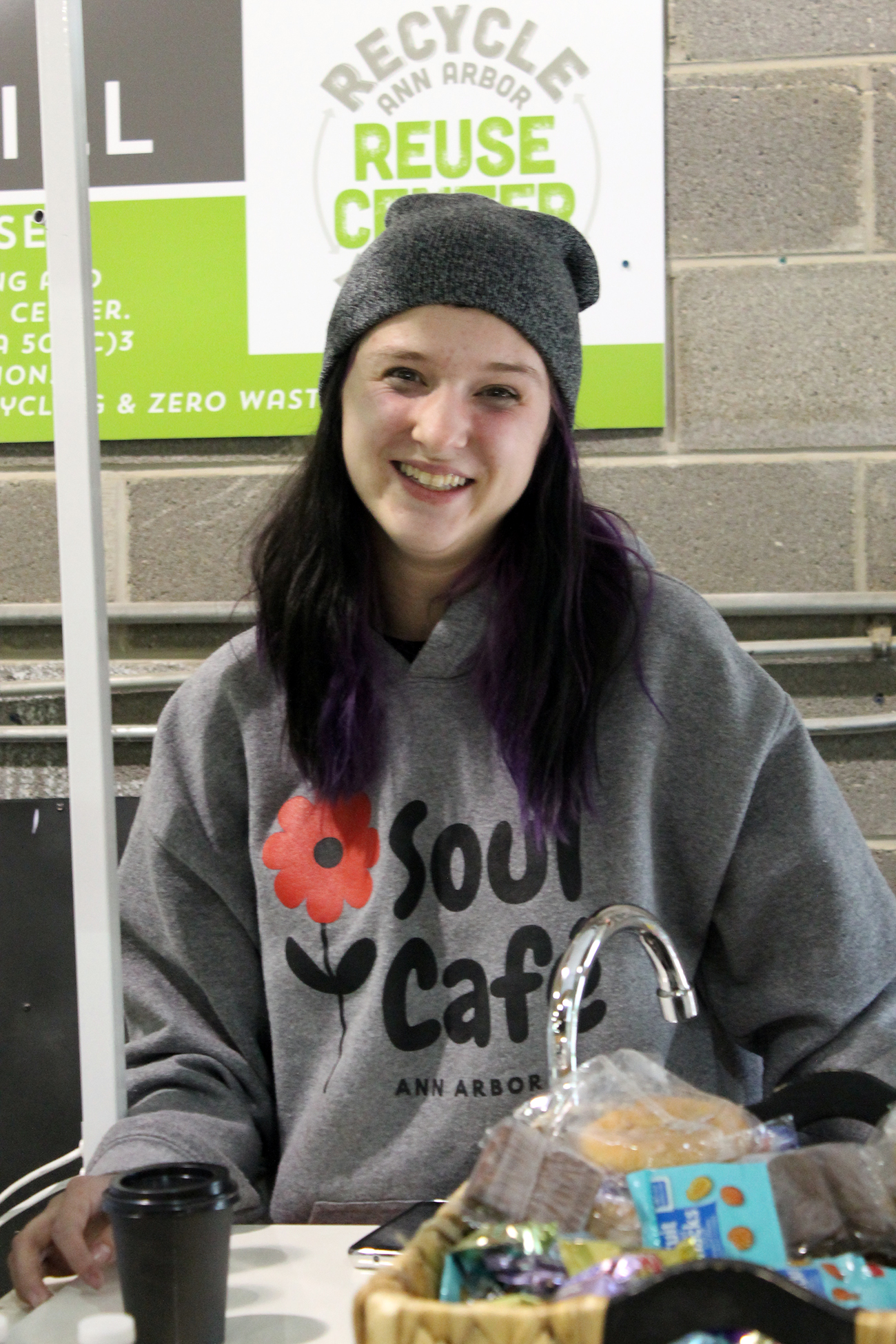 All donations to Soul Café go towards supporting individuals in long-term recovery. Soul Café provides employment opportunities and leadership development training for individuals looking to rebuild their lives offering hope for a new future. 
In addition, Soul Café supports many local events and organizations who are committed to helping empower those in the recovery community by helping them reach wholeness in mind, body, and spirit. 100% of your donation goes directly back to this cause. 
Soul Project's Mission 
Soul Project's mission is to empower individuals in transition to reach wholeness in mind, body, and spirit.
Through the generosity of Zion Lutheran Church of Ann Arbor and several other contributors, Soul Project has developed a mobile café, Soul Café, which services the Ann Arbor community. Since its conception in 2014, Soul Café has been employing the disadvantaged and vulnerable who are attempting to rebuild their lives.