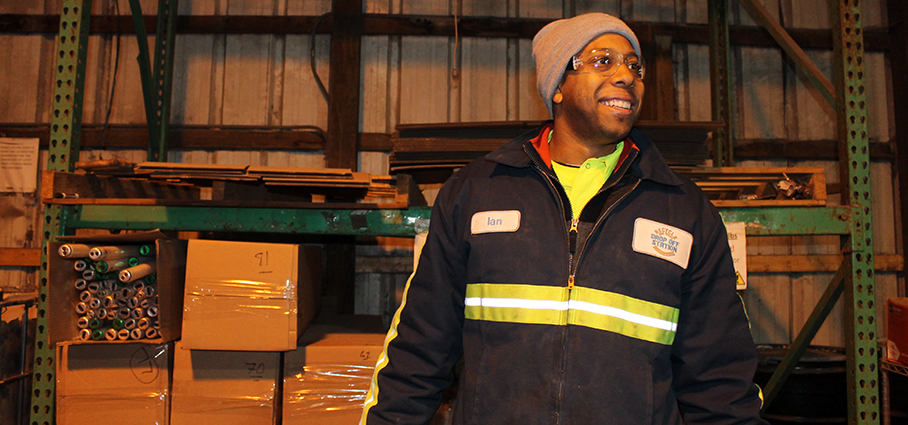 Recycling Tip for Better Results: Light Bulbs
This month we want to shed some light on how to properly dispose of various types of light bulbs.
There are three main types of light bulbs that we use in our homes today – incandescent, fluorescent (compact and tubes), and LED. No light bulb of any kind should be placed in your blue curbside recycling cart. Incandescent light bulbs are safe to put in the trash since they do not contain any hazardous materials. On the other hand, fluorescent and LED bulbs do contain hazardous substances and should not be put in the trash.

Why can't it go in the recycling bin?
Compact fluorescent light bulbs (CFL's), fluorescent light tubes, and LED light bulbs contain hazardous substances. Fluorescent bulbs contain mercury and LED bulbs typically contain lead and other metals. These bulbs should not be put into (or placed next to) the curbside recycling or trash carts. The hazardous components of these items need to be recycled separately and should not be mixed in with the contents of residential recyclable items or placed into the landfill. Mercury in light tubes can be reused in new bulbs or products like thermostats. Glass and aluminum in bulbs can also be recycled and reused into new products when recycled at a proper facility.
If I can't put it in the curbside blue bin, where can it go?
Incandescent bulbs can be disposed of in your trash cart. When disposing of old fluorescent and LED light bulbs please do so responsibly and never send them to the landfill. Our Drop-Off Station (DOS) located at 2950 E. Ellsworth Rd. takes both light bulbs and tubes for proper recycling and disposal. Please do not tape or tie your bulbs together. Review the Drop-Off station hours and fees at https://recycleannarbor.org/divisions/drop-off-station/about