Recycling Services
Curbside Recycling 
Recycle Ann Arbor pioneered curbside recycling in the Ann Arbor community in 1977 in a grassroots effort to make better use of our resources and to reduce waste. Today, Recycle Ann Arbor is contracted by the City of Ann Arbor to collect recyclables weekly at the curb from City of Ann Arbor residents, in a single-stream collection system. Recycle Ann Arbor also offers free recycling to businesses located within the City of Ann Arbor.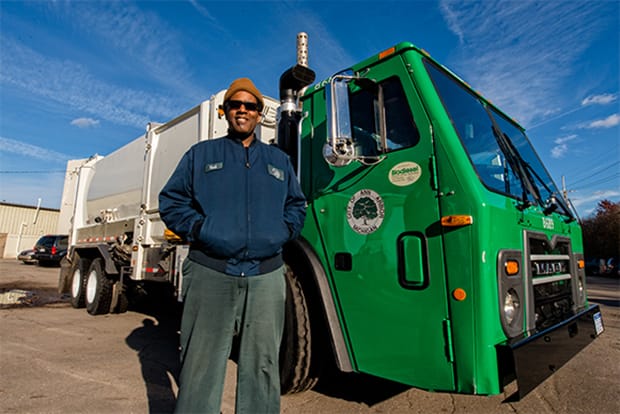 Drop-Off Recycling 
Drop Off recycling services were first offered by the Ecology Center at Arborland Mall in 1970. In 1977, Recycle Ann Arbor formed to increase Ann Arbor recycling and began picking up recyclables curbside. Then in 1981, the two organizations merge, then later in 1990, Recycle Ann Arbor begins to operate the Drop Off Station which was then located on S. Industrial. Now the Drop-Off Station is located at 2950 Ellsworth Rd., open three days a week: Tues. & Thurs. from 8:30 am to 6:30 pm, and Sat. from  9 am to 6 pm. Drop-off recycling services are also available at the Recovery Yard (formerly Calvert's) on 7891 Jackson Rd., open 5 days a week:  Mon to Fri: 7:30 am to 3:15 pm.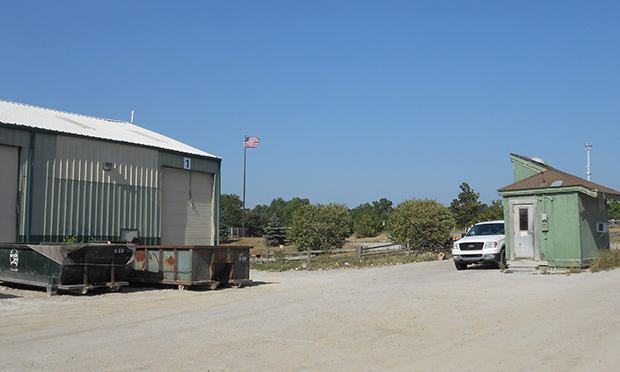 Recovery Yard 
The Recovery Yard at 7891 Jackson Rd. Ann Arbor MI 48103 provides both drop-off recycling service as well as roll-off container recycling. Previously named Calvert's, and then purchased by Recycle Ann Arbor in 2007, the Recovery Yard takes a wide range of items for recycling and safe disposal. Whether you are a cleaning out a basement, remodeling,  moving or embarking on a large project i.e.new home construction or demolition, the Recovery Yard can handle the refuse in an environmentally responsible manner. Open 5 days a week: Mon-Fri 7:30 am to 3:15 pm.