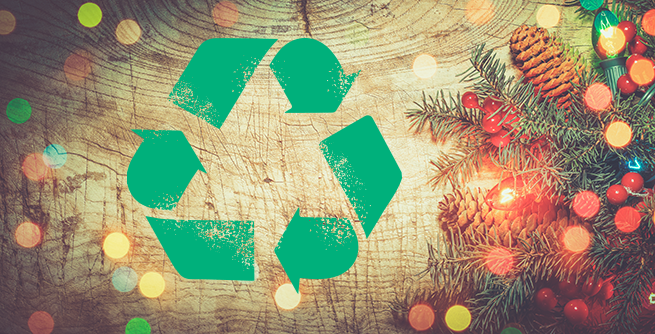 HOLIDAY ZERO WASTE GUIDE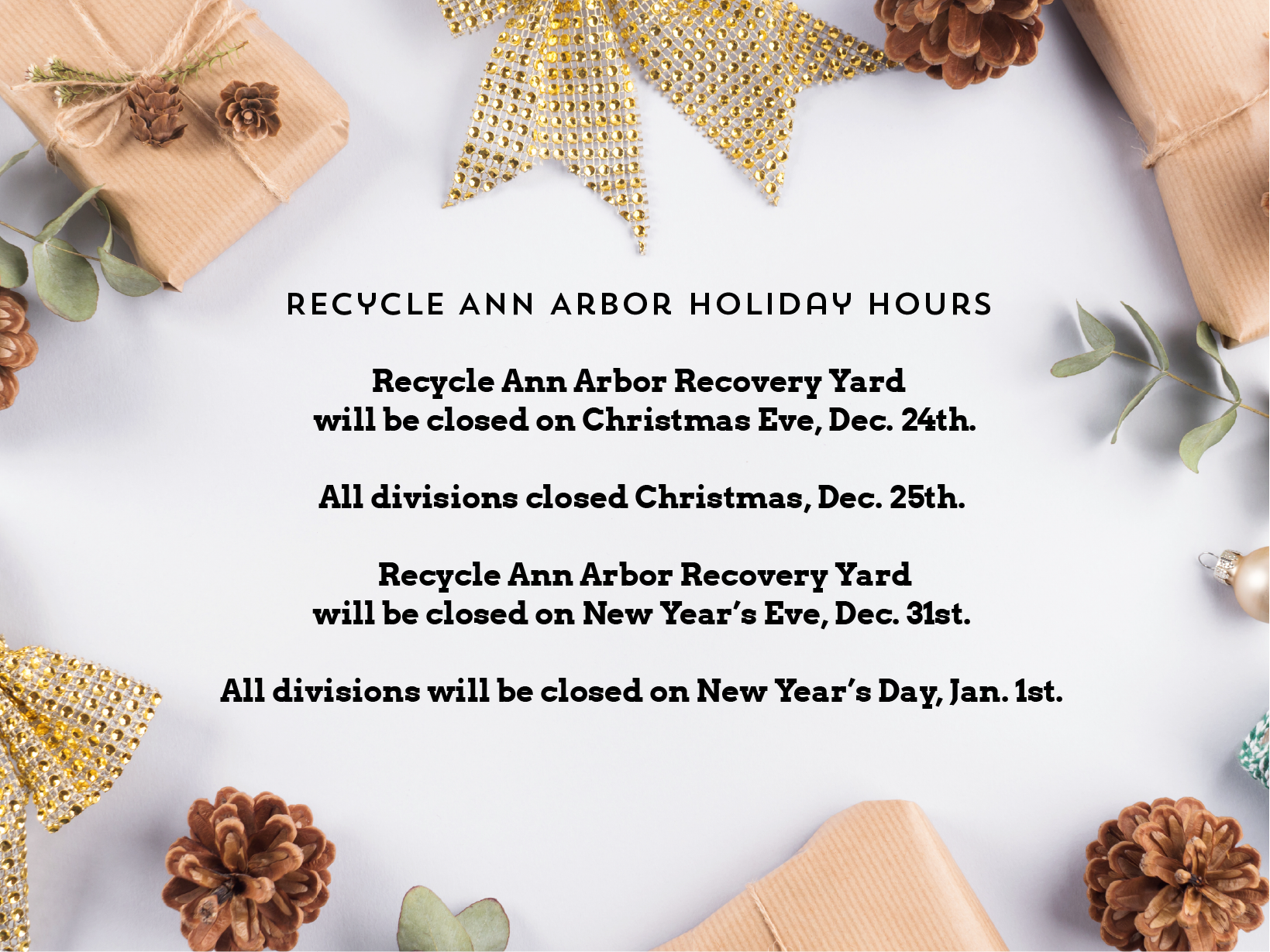 Gift Giving Without the Waste
Shop & Buy Local 
Support local by shopping at local businesses and holiday craft fairs. Give gift certificates to support your favorite stores. 
Homemade Gifts
Reuse materials you already have to make a gift. Make something consumable, such as holiday cookies or hot cocoa mix. 
Non-material Gifts
Consumable gifts: like local teas, coffees, preserves, soaps, and candles.
Experiential gifts: gift certificate for a massage, movies, favorite restaurant, or reservations for a vacation. 
Donations: Give to a charity in someone's name.
List Sharing
Share a list of items you need and places you patron with your family and friends who you exchange gifts with. Make sure you ask them to share their list too. 
Reduce Gift Wrap Waste
Reuse newspaper and scrap paper to wrap gifts. Use reusable fabric bags. Make the wrap a useful part of the gift - for example, wrap the gift in a scarf. Use reusable cloth ribbons and twine or ditch the ribbon altogether. 

Wrapping Paper
If using wrapping paper, use paper from a thrift store or recycled content paper. Save intact paper for reuse. Recycle non-metallic paper in curbside recycling. 
Paper Gift Bags
Check thrift stores first before buying new. Save bags to reuse for future gifts. If unable to be reused, recycle in curbside recycling. 
Cardboard
Reuse cardboard for storage or crafts. Flattened cardboard can be recycle curbside. Cardboard must fit inside cart lid closed. Extra cardboard pickups can be scheduled for $25 at 734-662-6288.
Seasons Greetings
Consider sending an electronic card or giving a phone call. Send greeting cards made w/recycled content. Reuse the fronts of cards as gift tags or for crafts. Recycle holiday cards or envelopes. 
A to Z Zero Waste Guide
Check our A to Z Zero Waste Guide for how to recycle or reuse batteries, textiles, electronics, bubble wrap, styrofoam, packaging and other zero waste tips. 
Zero Waste Celebrations
Holiday Meals
Reduce… Plan ahead to reduce food that goes to waste.
Make a shopping list with the specific number of items you need. Stick to your list!
Check your pantry and refrigerator before you go to the store.
Use an online portion planner to figure out exactly how much food you need. Check out savethefood.com/guestimator.
Encourage smaller portions by using smaller plates and smaller serving utensils.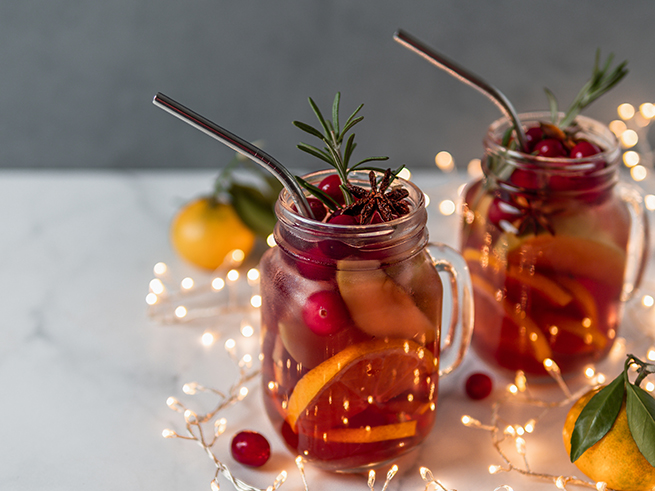 Reuse… Get creative by reusing parts of foods you don't usually eat and combining leftovers.
Look online for creative ways to use parts of foods you typically don't eat - for example, broccoli stalks can be chopped up and roasted. 
Use meat bones and veggie scraps to make broth at home.
Search online for ways to combine common holiday leftovers for a new meal.
Recycle... Give a new purpose to the food you know you will not eat. 
Unopened and non-perishable items can be donated to Food Gatherers. 
Compost uneaten food that is spoiled.
Minimize Disposables
Use reusable plates, bowls, cups, cutlery, & cloth napkins. Check your local thrift store if you need more. Buy drinks in bulk rather than individual servings.
Zero Waste Decorations
String Lights
Save energy by using timers and LED lights. Recycle broken string lights at the Drop-Off Station.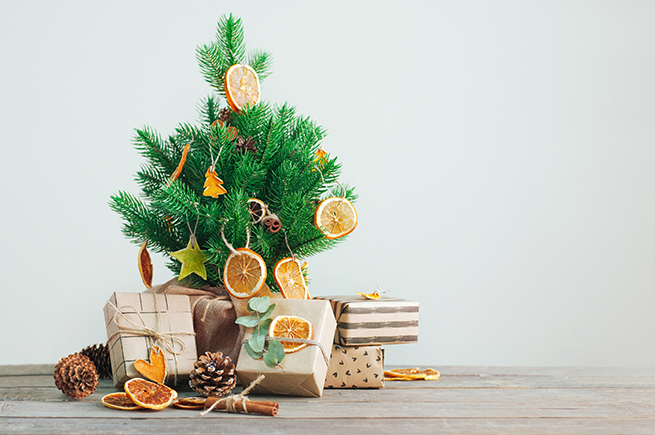 Christmas Trees 
Support local tree farms. It is important to remember that Christmas trees cannot be discarded on the street or be left out on extensions. The City of Ann Arbor provides four free drop-off locations for undecorated Christmas trees from Monday, Dec. 13, 2021, through Monday, Jan. 17, 2022 .
Southeast Area Park located on Ellsworth at Platt. Trees may be left at the dirt lot north of the basketball courts.
West Park parking lot off Chapin near West Huron Street
Gallup Boat Launch parking lot (not the Gallup Livery), entrance on the southeast side of Geddes Road, East of Huron Parkway. 
Olson Park parking lot, 1515 Dhu Varren Road, near Pontiac Trail.
Artificial Christmas Trees
Check local thrift stores for artificial Christmas trees. Donate reusable artificial trees. Artificial trees can be disposed of at the Drop-Off Station, but are not recycled.