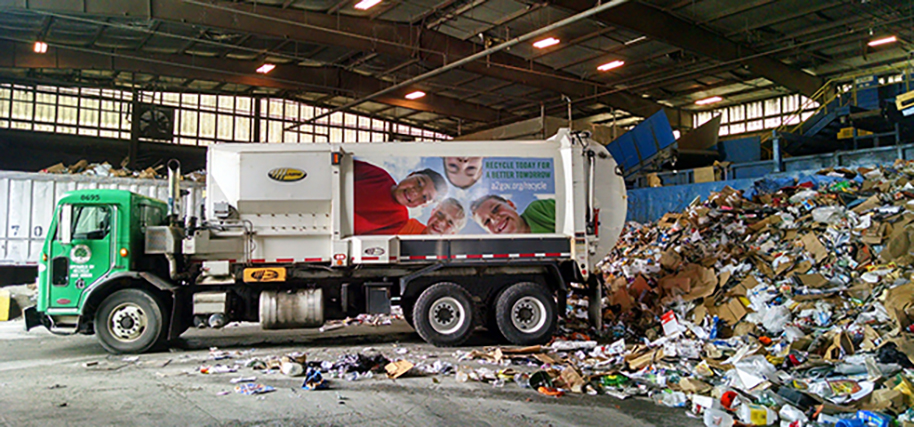 It's Unanimous - We Rebuild the MRF
 A Victory for the Community & the Environment.
Recycle Ann Arbor is pleased that the Ann Arbor City Council unanimously approved the lease and operating agreement to redevelop the Ann Arbor materials recovery facility, and re-start using it as a sorting center again. 
We have worked through the complex details of this plan with City staff over the past six months, including the last several months during the Michigan Stay-at-Home order. We are grateful for the professional resolve, creativity, and persistence that City staff displayed through the process.
We would like to share with you why we developed this proposal, and why we believe it will provide extraordinarily valuable benefits for the Ann Arbor community, the larger region, and for the environment.
First of all, . . . well . . . we're recyclers.  For more than 40 years, Recycle Ann Arbor has been arguing that we can't live in a "throwaway society," where valuable materials get wasted.  In the same way, we looked at the City's shuttered MRF, and thought our community should never let a valuable community asset like that get wasted, either.
Second, cost -- this will save the City between $250K and $550K per year, based on various inbound tonnage assumptions.
Third, good jobs -- one of the key benefits of recycling is that it generates far more jobs than alternatives, and those jobs should be local, good-paying, and union.
Fourth, a regional hub -- the Ann Arbor MRF used to be the hub that processed recyclables from most of Washtenaw County and beyond, and its shutdown stressed sorting capacity in the region, leading some communities in southeast Michigan to cut back or even eliminate their collection programs.  The MRF's redevelopment will help recycling flourish in the larger region too.
And finally, transparency and traceability for the community's recyclables -- high-quality end-products, and you'll know where they're going and how they are able to best benefit the climate, air quality, and natural resources.
We developed this plan to rebuild the Ann Arbor MRF because Recycle Ann Arbor is a mission-based recycling organization that has always prioritized building a zero waste movement through strong community recycling, education and infrastructure that utilizes sustainable domestic end markets. Recycling is a proven method for local communities to tackle climate change and pollution -- when it's done right.  
Read our vision for Ann Arbor Materials Recovery Facility